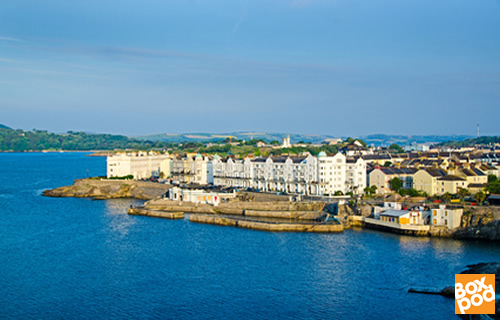 Interest in commercial property to rent in Plymouth is soaring significantly with over 80 per cent more people searching for workspace, according to Boxpod's latest data analysis.
Plymouth is home to more people than any other Devon town or city and it appears it's also attracting more and more businesses judging by the large increase in workspace listings and enquiries which Boxpod is witnessing.
Over the past 12 months, commercial properties in Plymouth listed on Boxpod have increased by 27 per cent. The visitor property clicks were up 124 per cent on the previous year and enquiries increased by 83 per cent.
Boxpod's managing director Nick Marlow said the growing demand for affordable workspace throughout the UK is highlighted here in Plymouth. He added: "As our presence and increase in number of advertised commercial units to rent has grown so too have we witnessed phenomenal growth in the number of property views in the Plymouth area. Demand is high. Landlords want cost-effective advertising which we offer on Boxpod, and tenants want the easy to use search facilities and access to information and available units at the click of a button."
So it's boom time for commercial property in Plymouth? Well, certainly for some sectors. Lambert Smith Hampton's South West Office Market Report, 2017 stated that availability of quality office space in Plymouth has hit a record low. It says there's just 275,000sq ft workspace available to businesses looking to relocate or expand in to bigger premises – the lowest level since 2013. Relaxation of Permitted Development regulations has seen a sizeable amount of space being converted from offices to student and residential accommodation.
A significant development for Plymouth was highlighted by head of office agency South West for LSH, Peter Musgrove. This is the refurbishment of the historic Melville Building at Royal William Yard. He said: "Urban Splash's major redevelopment at Melville will provide up to 45,000 sq ft of high quality office space with delivery scheduled for mid-2018… Other schemes such as Higher Home Park and Western Gateway will provide new, much-needed Grade A space to the northern fringe of the city."
View commercial property to rent and buy in Plymouth
Advertise your workspace in Plymouth