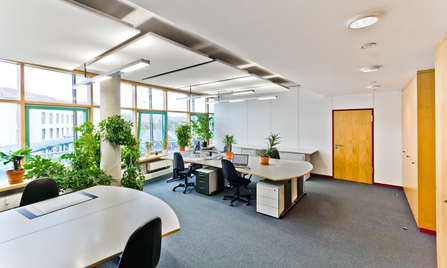 Location, location location. There are great opportunities for new businesses right across the UK, it's a myth to think all entrepreneurs flock to London. In fact, research highlights the hotspots for successful start ups are throughout the regions.
According to a study by Informi in 2016 which looked at 65 UK cities, the top four places to start a business are Brighton, Cambridge, Manchester and Leeds. London comes in at eighth. So look away from our capital and find affordable and flexible offices to rent, storage and retail units to rent and workshops to rent at Boxpod.
The High Growth Small Business Urban Hub League Table says three out of five high growth small businesses are located outside London and the south east.
Your Ready Business has delved into the four top hotspots to discover what makes them so strong and attractive to entrepreneurs and start ups.
Brighton
Brighton wins the Informi league when it comes to best place to start a business. Popular businesses are in the fields of creative, digital and IT. Your Ready Business says the average Brighton business employs seven people.
Find your start up office, workshop, shop or studios to rent in Brighton
Researchers found there was an 87% survival rate of small businesses in the seaside 'Silicon Beach' and highlighted the strong start up support and networking opportunities in Brighton.
Cambridge
Cambridge is not only a leading seat for education – it's home to innovation. There are flourishing construction, manufacturing, tech, wholesale and retail distribution, and IT and telecoms firms. It's known to be a vibrant hub, dubbed the 'Silicon Fen'.
Find commercial premises to rent and buy in Cambridge
Manchester and Leeds – the Northern Powerhouse
Looking at the work/life balance, the Northern Powerhouse scores strongly as the cost of living is on average 42% cheaper than London. Start ups in Leeds give the city an 84% score for quality of life.
Find offices, storage and industrial, shops and workshops in Leeds
Manchester holds the title of the largest tech cluster outside London and 18% of the UK's tech workers live in the North.
Find available business units to rent in Manchester
To advertise your commercial property to let on Boxpod in three easy steps, click here.