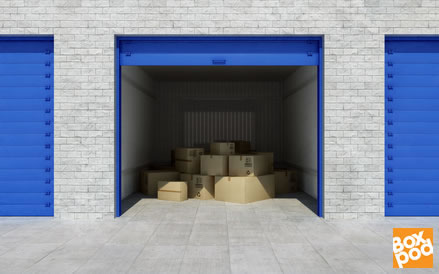 The self-storage market is booming and demand is high for storage units to rent. It's easier than ever these days to find the ideal storage solutions as you can pick and choose the size of space and access requirements at a price and length of time you need it for.
Renting extra storage allows you and your business space to make the most of the present day opportunities and plan for future events and occasions without heavily investing in additional business premises.
It's the run up to Christmas. Brexit is looming… Take a look at storage space to rent.
Boxpod lists storage units throughout the UK. There are many different options on the market. Find leases and sites – from containers to boxes – to suit your particular needs. Town, country, alongside major roads, wherever you need it. The storage space can be rented in a matter of minutes. Have your payment details ready.
Why businesses of all sizes benefit by renting storage units
Safe in the knowledge that your belongings are secure
24/7 access using secure ID protected key pad entry systems
Less clutter, less stress – improved well-being at work
Container and box storage can be rented on short-term leases – as and when you need. No big overheads
Store paperwork and seasonal items to maximise your floorspace in prime locations
Home-based entrepreneurs and businesses can benefit from having stock readily to hand, safe and secure then ready to dispatch as necessary – without compromising their own personal living space.
Free up room in the garage so you can park your car again or reclaim your spare room
Allows you to focus on your principle workspace design
Flexibility to store items in multiple locations to allow easy access for employees without long journeys and close to demand
Future planning. Make the most of hot deals. Bulk buy ands stockpile goods ahead of demand
Search Boxpod for storage units to rent