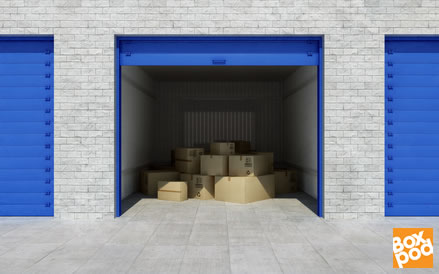 There are many ways that the coronavirus is affecting the way that we live our lives and changing the way that our society is functioning. From being encouraged to use local restaurants, to the conditions that have created the surge in domestic property sales, to the dip in the use of public transport, to general social distancing regulations, it is safe to say that COVID-19 is transforming what we do now, how we do it – and what we will be doing in the future.
And in the world of commercial property, one of the biggest changes that we are seeing is a massive rise in the demand for warehouse space across the country.
As a result of the lockdown and the revolutionary effect that it has had on many aspects of society, we are seeing drastic shifts in the look of high street and city centre retail units, with more cafes and restaurants opening. The population is increasingly reluctant to go out shopping and looking to buy more online, and this increase in e-commerce is meaning that warehouse space is in high demand.
And this is certainly a trend that we are noticing here at Boxpod.
The Changing Face of Commerce in Britain
We know that the world of retail has been slowly moving online over the past few years. However, one of the effects that the coronavirus pandemic has had is that we have seen an acceleration in the amount of retail that is carried out online.
Due to the supply chain issues that have been exposed through the COVID-19 pandemic, we are seeing an increased reluctance to use products and parts that are manufactured in China. This, combined with the potential impending import challenges due to Brexit, is leading to a rise in more locally produced items and, therefore, even more need for storage space in logistically effective areas in the UK.
With the physical lockdown meaning that people have been unable – until recently – to get out to retail units physically, the online market has seen a boom in sales. According to Facteus, consumer spending between May and July, for example, saw a staggering increase of 60% compared to the same period of time last year.
This is a perfect illustration of how the retail world is changing and we are seeing this reflected in the boost in interest in warehouse space for rental. And as we are continually being warned to be wary of interacting will other people, the popularity of buying our goods online is only set to continue.
E-Commerce and Warehouse Space
As customer demand for online retail and deliveries is growing, we are seeing more and more need for storage facilities. New and existing businesses are seeing the merits of selling products online and, therefore, have a requirement to acquire several warehouses or storage units where their products can be stored and delivered to customers on demand.
This business model also requires businesses to have storage units in several locations around the country, and these smaller, regional warehouses, will help these businesses to meet the increasing customer demand for fast delivery times.
Here at Boxpod, we have seen a whopping 169% rise in the number of visitors to our website and this is in part due to a rising demand for warehouse spaces around the UK.
Demand Overtaking Supply
Partly due to the storage of supplies such as hand sanitiser and PPE to help the country to deal with the coronavirus, but also due to the increased demand for commercial storage spaces, we have seen such dramatic rises in demand that there is almost certainly going to be a requirement for increased availability of warehouse and storage space.
Those looking to construct warehouse and storage space are looking not only for locations that are central to the area that they are serving, but also that have good transport links across the UK. Good access to motorways is essential and other transport links, such as rail, air, or sea are preferable as well – depending on the business.
The Future of Warehouses
Although for many businesses an empty room will suffice in terms of their storage needs, there is an increasing number of businesses that are looking to streamline their storage and delivery processes.
Warehousing is evolving with the use of technology, paving the way for a rise in the call for integrated technology and smart warehouses. The use of technology not only helps businesses to streamline their deliveries processes but also gives them much more control over aspects such as stock levels and inventories as well as cutting down on the potential for human error.
Another change that smart warehouses are able to help to implement, is in the reduction of the need for muscle to move products around. The use of AGVs – or automated guided vehicles – instead of the traditional push-along carts are efficient, cost-effective, and gives businesses more options.
3D printing is another example of technology that can help to transform the look of the warehouse in the future. This means that manufacturers are less likely to need to have every part in stock, but can instead, create the parts using their 3D printer. Although this is likely to reduce the amount of warehouse space that is needed, there will still be a need for somewhere to store the products prior to delivery.
Final Thoughts
The population's shopping habits have always evolved slowly over time. Although we have known the general direction of travel, the coronavirus pandemic has certainly accelerated the process of the increased popularity of e-commerce.
This rise in demand for the delivery of our food and commodities with a fast turnaround has led to a boom in the need for regional warehousing and storage space as we have seen reflected in the surge in enquiries here at Boxpod.
The future of commercial warehousing is looking healthy as businesses adapt to the new online shopping trends and needs for manufacturing parts on a more local basis. With the integration of smart technology, robotics, and voice control, we are likely to see warehouse processes streamlined for businesses, making them more cost-effective and a business model that is likely to thrive in the UK, resulting in an even greater demand for warehouse and storage space.
Looking to expand or grow your business? Find your perfect space on Boxpod. 
Do you own or manage commercial space? Advertise it on Boxpod