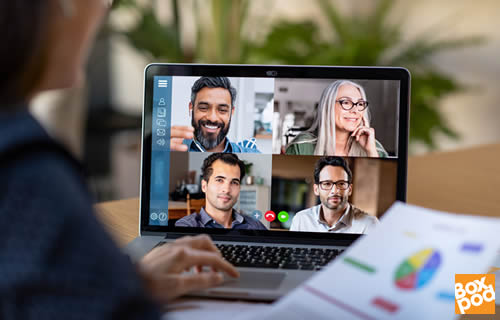 The COVID-19 pandemic has significantly changed many aspects of our lives. From the way that we go shopping to the way that we socialise (or not) with our friends and family. One thing that we are constantly being told is that we need to expect things to change at least semi-permanently, and these changes apply to almost everything that we do.
For those who have been able to return to the office, they may well have gone back to an office that is almost unrecognisable to the 'office of old'. Distance markings on the floor, desks moved further apart, doors being propped open, and one-way systems are now normal practice in British offices as businesses attempt to make their premises 'COVID secure'.
These make-shift COVID-secure measures will soon be considered to be cumbersome and inconvenient, however, and we are already seeing some businesses changing the design and workings of their premises on a more permanent basis to be able to reduce the risk of the spread of COVID and ensure that their employees are kept as safe as possible.
Although we have seen a growth in the number of people who are working from home, businesses are still valuing the office – as the amount of interest that we have noticed in our office spaces here at Boxpod suggests. What we are noticing, however, is that the office-space requirements are changing thanks to the unprecedented period that we have found ourselves in.
There are several ways that we are beginning to see businesses adapt their offices to incorporate the requirements that COVID-19 has presented for when employees are in the office, and some of these include:
Easy Fixes
There are, of course, some simple ideas that can be easy to implement and highly effective at the same time. Ensuring that there is hand sanitiser readily available, limiting the number of people in lifts, ensuring that staff wear masks when in meetings, or issuing each employee their own mug, for example.
Businesses are trying to reduce the sharing of desks, or, if this is not possible, using disposable, paper desk coverings or mandating the thorough cleaning of desks after use to help to reduce the spread of the virus.
Socially Distanced Offices
Although we are already seeing more socially distanced offices, we are set to see these becoming a more permanent fixture. Large, open-plan offices with desks spaced further apart are likely, and even permanent floor markings to show safe distances could become popular.
In recent years we have seen workstation desks shrinking in size. A desk that was once 1.8m is now commonly being replaced by a 1.4m desk, but it is possible that we are going to see larger desks becoming popular again.
Augmented Reality
With the changes in the number of people who are working from home either full-time or on a part-time basis, we are beginning to see massive changes in the technology that is available to be utilised in the office space and this extends to augmented reality.
In encouraging employees to switch between working on-site and at home, some businesses are enabling their staff to switch between real and virtual reality. Facebook, for example, is working on providing 'infinite workspaces' and even avatars to aid with social connections in the virtual world.
This means that the office needs to be able to incorporate this technology, with excellent Wi-Fi, video conferencing facilities, integrated app systems, but also basics such as ensuring that there are adequate plugs.
Open-Plan/Closed-Plan
Open-plan offices have been all the rage in recent years but the jury's still out on the effect of the coronavirus on office structures. We are, of course, going to see desks more spaced apart in the open-plan offices, but there is also a chance that we will see a move back toward individual offices and cellular cubicles to help with social distancing.
The nature of the flexible working model means that employees will more likely to go into the office to work in collaboration, meaning that collaborative spaces may also be an important feature.
It is also probable that we will be seeing new offices built with wider corridors, more stairs, wider doorways, and maybe partitions between the different departments.
Contactless
We all know that COVID spreads easily through touching contaminated surfaces, so, we are likely to see businesses pushing for less contact in their offices, and technology can play a huge part in this.
Some of these measures could be fundamental, such as going paperless, meaning that employees will only be touching their computers instead of pieces of paper. We are also likely to see doors and lights which open and turn on and off through sensors, facial recognition, lifts and temperature-controlled through smart-phone apps, and even social distancing and office congestion reminders through an app.
Air-Flow
Scientists have shown that air-flow and good ventilation are intrinsic in helping to reduce the spread of the virus. This means that we are likely to see a trend towards high-end air heating and cooling systems, that filter the air and avoid re-using the same air. We are likely to not only see a higher uptake in these technologies but also new technology becoming available.
Personal Care Facilities
For those who take public transport – or indeed, those who cycle or run to work – we are seeing – and are likely to see more of – a need for personal care facilities such as changing rooms and shower facilities. This not only gives staff peace of mind when they get to work, but also allows for exercise to be done during lunch breaks.
The sad truth is that although the coronavirus pandemic will come to an end, the likelihood of something similar happening again is high. And this is why offices are adapting and changing their design. Here at Boxpod, we are seeing that demand for commercial workspaces isn't dwindling, and this suggests that we are likely to see more permanent changes in the design of offices to incorporate these changing times.
Looking to expand or grow your business? Find your perfect space on Boxpod. 
Do you own or manage commercial space? Advertise it on Boxpod