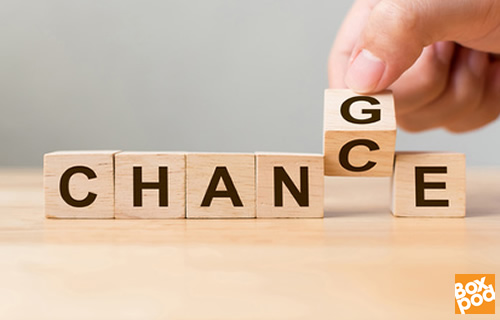 It was difficult to rent business premises without taking on a 24-year lease 24 years ago. Now commercial property is rented for as little as 24 hours.
The pop-up phenomenon and growth of flexible workspace is fuelling tenants' demands for short term offices and shops to rent. Seasonal demand and peaks and troughs in market demands for goods and services with the ever more agile consumers is making all landlords – big and small – rethink their offering.
Boxpod started life to help independent landlords reach small businesses and entrepreneurs. It continues to be an affordable advertising portal dedicated to listing commercial property to buy and rent.
Changing market forces are fuelling the growth for flexible workspace to rent.
Tenants have spoken. The long lease is being shunned and quick thinking landlords have reacted to offer flexible workspace. Large warehouse and workshops can be sub divided. Co-working is increasingly popular and offices or meeting rooms can be rented by the hour or day or week.
Operators have spotted the need for more self-storage units to rent. Secure storage units with 24/7 access, good transport links, access for HGVs and LGVs, no frills or with offices attached, are all available on short-term lets up and down the country.
Search storage units to rent near you with Boxpod
Boxpod MD Nick Marlow believes flexible space with flexible leases is the way forward for commercial property operators.
"It's all about being agile, meeting market demands and supporting British businesses. We don't want properties standing empty. Tenants don't want to be burdened with high overheads and long leases. Flexible workspace, pop-ups and co-working spaces to rent and buy are here to stay, not passing fads. Look at the harm done to the high streets with all these big retailers struggling. Something has to change. We need the overhaul of business rates urgently. In the meantime, we do what we do. Get on with it. Use commercial property creatively – co-work with other operators, divide up units to accommodate several small businesses and that way, we hope everyone can build their business."
"24 years ago it was difficult to rent a property without taking on a 24-year term lease commitment. Now flexible work spaces are rented for as little as 24 hours."
Find offices, workshops and retail units to rent and buy on Boxpod
Advertise your commercial property to rent, use our easy self-admin feature