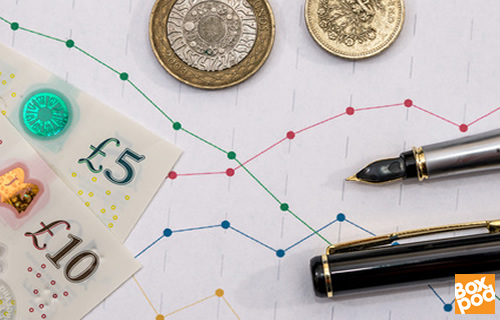 The Chancellor announced a £1.5billion support package for the high street in the Autumn Budget
Small retail businesses will see their business rates bills cut by a third for two years from April 2019, saving them £900 million.

Local high streets will benefit from £675 million to improve transport links, re-develop empty shops as homes and offices and restore and re-use old and historic properties.

Public lavatories will receive 100% business rates relief.

This adds to previous reductions in business rates since Budget 2016 which will save firms over £12 billion over the next five years.
It's a start. But not enough. A sticking plaster over a dire, unjust business rates system. Commercial property experts Boxpod see the devastating impact unfair business rates have on businesses day in, day out.
Boxpod's MD Nick Marlow says: "While it is a positive for many UK businesses to see this hugely questionable tax system being adjusted, the Government have again failed to really address the urgency for immediate reform of business rates and simply scratched the very surface of its long lasting and damaging effects.
"It is glaringly obvious to the man on the high street that business rates are seeing off any potential future for retailers. The Chancellor's pledge of a third reduction to a few will have no real impact on saving our shops. We need real change."
Nick believes the business rate system needs to be based on a tax payable as a pro rata of turnover as opposed to a tax based on rental values of properties.
He said: "If a method of this kind could be used, it would make a fairer system that could also be applied to the many online companies benefiting presently from having to pay no business rates."
The Budget put great emphasis on first time buyers and the housing shortage which is a positive. However this sector has to be supported by growing businesses and supporting growth in retail, industry and manufacturing.
As Nick explains: "Unless we support small businesses in an effective way, we will eventually see a shortage in jobs. These are needed to generate salaries and household incomes to pay for the ballooning borrowing of the property market."
"Eventually the penny will drop and the Government will recognise that our economy needs far more measures to support businesses. But will it be too late?"
Let us know your thoughts.
Find commercial property to rent
Advertise commercial units to let