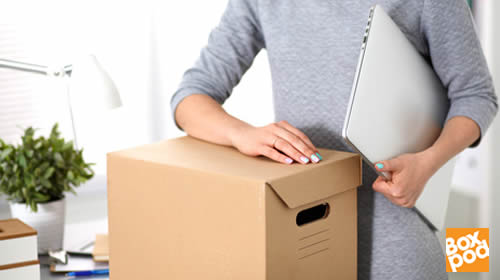 With people's attitudes to flexible working and a rising demand for coworking spaces, it's a good time to reflect on your business premises. Customers are increasingly looking for accessible solutions 'on their own doorstep' nowadays too.
By solely focussing on the commercial property world, Boxpod is an ideal place to start when it comes to finding your next office to rent, workshop, industrial, retail or storage unit to let.
Balancing the needs of the business against those of employees can be tricky but there's little doubt that happy workers are more productive.
Is your workspace a little tired?
A refurbishment may do the job but consider relocating too. Would business be better in a new location? Would it attract new customers and new employees? Relocating your business is a good way to refresh your branding too. The increased opportunities which renting a new office, shop or commercial unit can bring would outweigh the costs of moving.
Take a look at commercial property to let in the location/postcode you want
Flexible workspace allows for flexibility in staffing and design
Renting coworking space and flexible multi-occupancy commercial units allows you to upsize and downsize according to busy trading periods more easily.
Be creative with the empty space and make the most of flexible design options – add or remove furniture or hot desks to create planning and manufacturing space, then transform it to a showroom/retail outlet.
Workspace for a moving workforce/larger customer base
With the onset of mobile communications and flexible working, short term lets and flexible leases on small units are increasingly in demand. Commercial landlords are creating space which can be increased or decreased to accommodate different tenants throughout the year. Businesses are seeing the benefits of several small units in a number of locations to reduce commuting times and increase access to more markets compared to one large site.
Search Boxpod for available commercial units to rent of all sizes