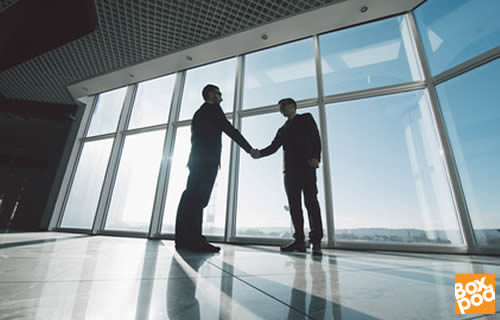 Boxpod has teamed up with Abaco Insurance Brokers to produce a checklist to help ensure you have adequate cover for your commercial premises. Make sure your property investments are properly protected.
Q What are the different types of insurance which commercial landlords need?
A Usually landlords can buy a combined 'Property Owner's policy which includes most of the insurance needed:
Cover for damage to the buildings – plus any landlord's contents
Loss of rental income for 12, 24 or 36 months following damage as above
Property Owner's Liability insurance
Employer's Liability Insurance
Legal Expenses Insurance
Always check the lease to determine the extent of cover the landlord is obliged to maintain for the benefit of themselves and/or the tenant.
Other recommended policies can include:
Directors & Officers Liability now often called Management Liability for 'wrongful acts' of directors, officers or the property owning company itself eg (corporate) manslaughter.

Engineering insurance and inspection for items such as lifts, boilers and other plant: this may be the tenant's responsibility but worth checking.
Q What are the top five dos and don'ts when it comes to choosing insurance for your commercial property?
A Do insure buildings at the right level: usually reinstatement as new NOT market value.
Do consider higher property owner's liability limits – £5m is a bare minimum and often inadequate.
Don't think that gardeners or cleaners are necessarily self-employed – when it comes to injuries they may be treated as 'employees'.
Don't forget to review the 'Statement of Fact' contained with every renewal 'bundle' – get it wrong and there's potentially no cover.
Do select a good policy wording and discuss your particular requirements with an experienced firm of insurance brokers.
Q Can you highlight any pitfalls to avoid?
A Not complying with policy conditions eg flat roof inspection, security requirements, fire certification etc
Make sure the name of the policyholder is correct! Many owners forget to include a pension company owner or other family members for example.
Thinking it's OK to allow the tenant to insure the buildings etc. For various important reasons an owner should always insure the buildings themselves.
Q What should landlords check for in the small print?
A Conditions are the main concern and a good broker will highlight anything unusual or non-standard.
Many policies have market standard coverage and exclusions but nevertheless it is always helpful to read the policy and its schedule when first issued and note changes at every renewal.
Q Why does it pay to shop around/review your insurance annually?
A It may pay to do this for smaller owners but because of the time it can take to get the cover right – this may not generally prove to be cost effective. Certainly if there is an unexplained increase in premium then it's time to look for alternative quotes.
Q What advice should landlords pass on to their tenants about insurance cover?
A Be clear about the extent of cover the landlord is effecting (it should match the lease). Suggest that tenants take advice as to the cover they need which will be separate and different.
Q In your experience are commercial landlords generally sufficiently insured?
A Not always, no. The buildings sum insured may be historic and even assessed on the wrong basis (eg market value as mentioned). An up to date assessment of the rebuilding value will help to avoid claims reductions due to under-insurance.
Thanks to Mark A Williams ACII Chartered Insurance Broker, Abaco Insurance Brokers.
Abaco Insurance Brokers Ltd 2 Lewis Court, Grove Park, Enderby, Leicester, LE19 1SD Tel: 0116 281 5960 Fax: 0116 289 1303 www.abacoinsurance.co.uk Registered in England and Wales No: 07859268 Authorised and regulation by the Financial Conduct Authority