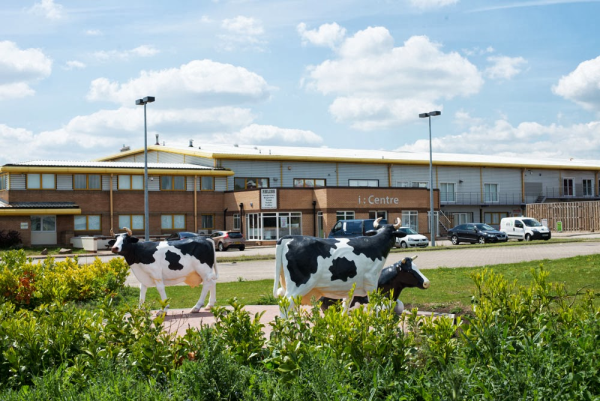 Boxpod catches up with Bucks Biz one year after we started listing their office space, studios, industrial and storage units to let and discovers it's been their most successful year to date! That's great news for all!
As one of Milton Keynes' largest privately owned collection of business centres, Bucks Biz offer a wide range of commercial property to let from shared space to traditional offices, through to studios and large industrial workshops. It caters for a multitude of industries and tenants with short term lets for the project workers to multiyear agreements for the more established companies.
Ray Ng, Bucks Biz, Sales & Marketing, says: "What truly helps us to remain successful in finding these clients is to supplement our own approach with the assistance and networking capabilities of property experts like Boxpod. This is where we have dedicated contact with the ever-efficient Charlie providing us with regular introductions and analytics of suitable enquiries.
"With this partnership we've gained an increase of interest generated from this new additional exposure to our varied portfolio. Views are eclipsing the 2,000 mark which by local standards is an achievement. As a result of this we've been able to actively interact in hundreds of exchanges leading to more viewings and ultimately a strong conversion rate in terms of lets achieved."
Ray explains: "This fresh engagement from areas which were previously unreached is providing us with the right clients to fill the available spaces. Our total numbers have grown from this, 24.9% of sales value and 22% of the share over the first 6 months of 2017 reflect this.
"The relationship has just reached its first year and within that time Bucks Biz has had its most successful year to date which shows what Boxpod can do to help all involved because by helping our client they're helping us, here's to the next 12 months and more!"
View Bucks Biz properties on Boxpod
Let your commercial property and enjoy rental success just like Bucks Biz.  List your properties.