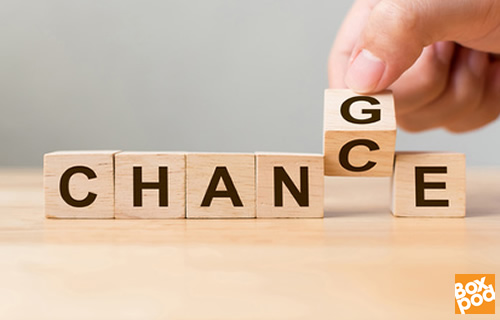 'Sustainability' is one of the buzzwords of 2021. With the plight of the climate forcing its way to the front of people's minds, we are all increasingly looking for ways to lessen our impact on the environment, help to reduce climate change and create a more sustainable world. There is plenty that businesses can do to play their part in this quest, and one of them is in the commercial property that they rent or own.
Recent research has shown that commercial property landlords can not only have a positive impact on the environment by boosting their property's green credentials, but it can also have a positive impact on their pockets. In fact, recent research shows that having a property with the highest standards in sustainability possible can achieve a premium on rents of up to 12.3%.
These sustainability standards have been measured using BREEAM ratings – an independent, international certification assessment method that examines a property's environmental, social, and economic sustainability performance.
With the BREEAM criteria having such an important impact on the potential for rented commercial property, here are some of your questions answered relating to BREEAM ratings…
What does BREEAM stand for?
BREEAM stands for Building Research Establishment Environmental Assessment Method. It was developed by the BRE (Building Research Establishment) in 1990 and has certified over 550,000 buildings in over 50 countries worldwide.
BREEAM has three main aims:
To encourage continuous performance and improvements in the sustainability of buildings, pushing the boundaries of current regulations and practice.
Empowering those who commission, deliver, manage, or use buildings with the aim of helping them to reach their sustainability goals.
Building confidence and value in sustainability, proving its benefits to the environment, society, businesses, and individuals.
BREEAM assessments can be carried out on individual buildings, infrastructure projects, and communities.
How are BREEAM assessments carried out?
BREEAM assessments are carried out by independent, qualified assessors, who make their assessments based on scientific sustainability indices and metrics. The assessors look at a range of different factors including energy, health and wellbeing, innovation, land use, materials, management, pollution, transport, waste, and water.
During the assessment, the inspector looks at a number of factors in each category, coming up with a rating for each area, which are then cumulated to provide an overall assessment rating.
BREEAM ratings range from 'Acceptable' (in In-Use schemes only), 'Pass', 'Good', 'Very Good', 'Excellent', to 'Outstanding', and these are shown through the allocation of stars on the BREEAM certificate.
What are BREEAM standards?
The BREEAM assessments cover a range of different projects. It is impossible to judge and compare every project with another – a new home, for example, cannot be judged next to a civil engineering project or commercial refurbishment. For this reason, five BREEAM standards have been created:
Communities (Masterplanning)
Infrastructure (Civil Engineering and Public Realm)
New Construction (Homes and Commercial Buildings)
In-Use (Commercial Buildings)
Refurbishment and Fit-Out (Homes and Commercial Buildings)
What are the benefits of a BREEAM assessment for In-Use commercial properties?
The key to improving anything is to first be able to understand where you are at the moment and then take steps to improve it. And this is one of the biggest benefits of having a BREEAM rating for commercial property landlords, commercial property tenants, and the environment as a whole.
Some of the other benefits of getting a BREEAM assessment include:
More efficient running – Monitoring and evaluation are fundamental to creating an efficiently run commercial property. This enables efficiency targets to be set, helping landlords and tenants reach their efficiency potential.
Increased popularity – Most businesses are looking to improve their green credentials and one of the most effective (and least labour-intensive) ways to do this is through the commercial building that they occupy – whether it is an office, retail unit, or workshop. This means that if the property can be proven to be sustainable and eco-friendly, as a landlord you will more likely increase the rentability of your commercial property, demanding higher rental premiums, and enjoying lower vacancy rates.
Better health and wellbeing of occupants – By driving up the standards of internal environments such as lighting and air quality you can also improve the health and wellbeing of your tenants. This will improve their productivity and help businesses become successful, ultimately being beneficial to the landlord.
Monitoring and Improving – BREEAM encourages the continuous monitoring of certain aspects to the sustainability of the building. This means that landlords and tenants can be armed with the information that is needed to be able to make improvements based on actual, accurate data.
Putting sustainability first – The fact that you are engaging with a BREEAM rating as a landlord or tenant shows the world that you are taking sustainability seriously. This is beneficial to your reputation as a business and as a landlord as well as to the earth on the whole.
How do I get a BREEAM assessment?
The process to getting a BREEAM assessment is very simple:
Check which BREEAM standard applies to your specific project.
Find a licenced BREEAM assessor who is suitable for your BREEAM standard.
Get in touch with your BREEAM assessor and register your project for assessment.
Your appointed BREEAM assessor with then help you to carry out a pre-assessment using their skills, experience, and expertise.
Your appointed BREEAM assessor will ask you to provide information relating to your project to enable them to carry out the assessment.
The appointed BREEAM assessor will then look at the information that you have provided to check how it compares to the BREEAM standard category.
Your appointed BREEAM assessor will submit the information that they have collected for a decision on the project's rating and overall classification.
You will finally receive your BREEAM certificate that can be used to prove your project's green credentials.
In a world where we are all striving to become more eco-friendly, renting out a commercial property, or renting a commercial property with a high BREEAM rating is of great value both financially and in terms of your reputation. A good BREEAM rating is a great place to start to understand how you are doing and how you can improve it.
Looking to expand or grow your business? Find your perfect space on Boxpod. 
Do you own or manage commercial space? Advertise it on Boxpod