What's happening in the commercial property market around the country?
Keith Stewart of Naylors gives Boxpod his 'View of Newcastle'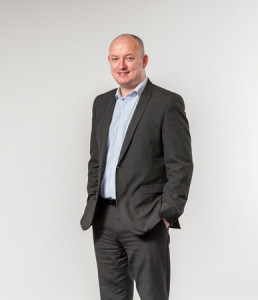 Q. How would you describe the commercial property market in Newcastle currently?
A.The market is buoyant and has been for the last 6 to 9 months.  There is more confidence in the market and more space is being let and sold.
Q. How are yields comparing to five years ago and how do you see rental values changing in the future?
A.Investment yields have moved in again from what they were a couple of years ago due to increased demand.  Rental values will increase gradually as stock reduces further and puts a strain on supply levels.
Q. What units are attracting the most interest from tenants?
A.Industrial units in Gateshead / Washington.
Q. And who are the tenants? What sort of businesses are taking up the small office, retail and industrial units?
A.There's a mix. A range of suppliers, distributers and IT / small businesses.
Q. What would encourage more tenants to small units in Newcastle and its surrounding area?
A.Grants would be a good and also help with moving/set up costs.
Q. How are landlords working to increase occupancy levels?
A.Ensuring their premises are in good repair
Q.What piece of legislation would you like to tear up to ensure Newcastle's commercial property market flourishes?
A.Business Rates on empty properties
Keith Stewart is Director, Industrial & Logistics, of Naylors Chartered Surveyors.