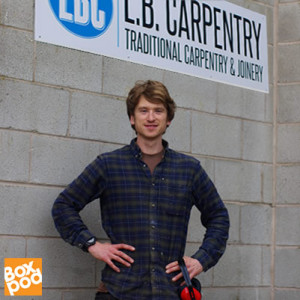 Louis learned his trade as an apprentice in a joiner's shop and now he runs his own carpentry business.
He spent hours scouring the small ads and internet looking for the right premises. Then he found Boxpod.
"Of all the property websites I looked at, I found Boxpod the most helpful", explained Louis.
Louis Balodis is now LB Carpentry. Years of hard work and dedication to his trade and a belief in good quality, period joinery means he has the know-how and saved enough money to set himself up in business.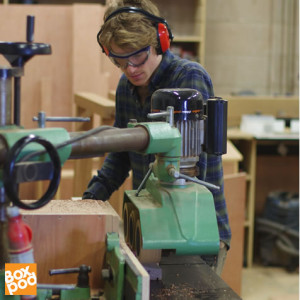 He said: "When I decided to start up on my own I was working out of the back of a van. I saved up for three years and then was hunting high and low to find premises. I found this place (in Billesdon, Leicestershire) on Boxpod. I have been here a year now. The unit is ideal, there is room for equipment and stock, and room to work. It is much more professional. It means I can take on bigger jobs. Before  I was working in customers' driveways out of the back of my van and in all weathers."
Discover the right premises for you too.