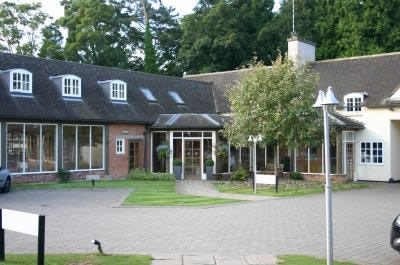 Impressive business premises needn't cost the earth and can add a 'Wow' factor for your customers. Burrough Court in Leicestershire offers professional, contemporary business units to rent steeped in infamous history.
Prime meeting rooms, prestigious offices and business units to rent are set in stunning grounds – a site which was frequented by royalty during the 20th century.
They offer fantastic flexible workspace for today's mobile business community – with meeting rooms to rent by the day and flexible leases available on offices to rent and business units to let.
Meeting the needs of today's businesses with Burrough Court's brilliant historic backdrop, Tracey Horsey, Marketing and Sales says: "We have created a business venue that reflects our values; providing an energising working environment conducive to greater productivity and quality. Our range of offices are as unique as the royal history we have, with both visitors and customers able to enjoy the benefit of Burrough Court being located in such a beautiful setting."
"The jewel in the crown is perhaps our stylish meeting rooms and the one-to-one service that is provided. We find that the quality of Boxpod and their efficient service enhances our own efforts of providing an excellent experience for customers.
Making a room booking can be made by a phone call or via email and all enquires are dealt personally by myself."
Tracey adds: "For those companies who have a prestige brand to protect, then locating their business at Burrough Court always works for them. Our flexible lease terms, impressive setting and attention to detail are the core elements that make us a first choice.
Along with several break-out areas, the two major benefits our office customers enjoy is the ample free car parking available on site and our 1 GBps leased line for faster broadband."
And success breeds success with only a couple of available offices  to rent.
So, be quick as Tracey concludes: "We feel confident that together, with Boxpod and our in-house marketing, it will not be long before we have a full house and waiting list."
See Burrough Court offices and units to rent.